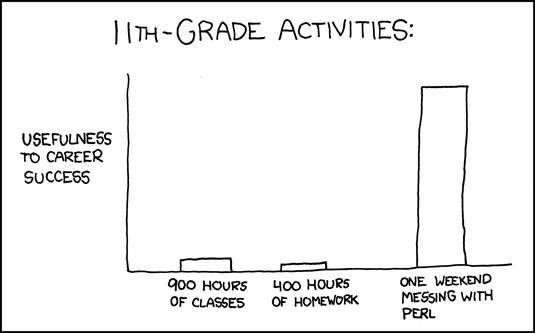 This XKCD cartoon strangely captures essence of most of my complaints with the way ICT and technical subjects are taught in schools.
For me, it was a extensive number of weekends trying to make various different project work and multiple evenings getting to know the right people in the tech industry – thanks to the vibrant north west technical communities.
Don't get me wrong, I'm not suggesting that school/college/university is completely useless if you want to go into tech – being able to articulate oneself in writing is a particularly crucial skill which is a lot tougher learning elsewhere but as far as I'm concerned any technical skills taught are unlikely to ultimately be be as useful as that one bit of hacking you did when you were bored a few years previously.